Trip Trap Balloon
Want to realize a project together ?
In these times when dreams and poetry are gradually regaining their credentials, we are always enthusiastic about collaborating with institutional or private partners who, like us, believe that positive emotions have the power to change the world and that everyone has, in their hearts, the need to laugh, to be amazed and to share!
Since 2015, Trip Trap Balloon has used its creative know-how to develop several original immersive experiences covering all or part of the aspects of art direction, scripting, gamification, active engagement of participants, set design, mechanism manufacturing, etc.
Do you have a crazy, great, or original idea that Trip Trap Balloon could help you accomplish?
We would be delighted to discuss such a project with you in the basket of our 'Balloon'!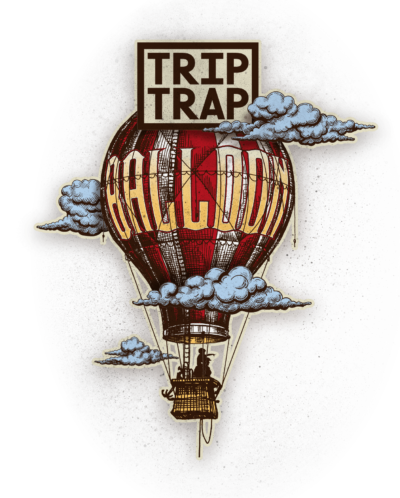 They travelled on the Balloon
"A super creative and responsive team that is a real pleasure to work with. Whatever the nature of the project, working with Trip Trap is always a great added value for the Dorier teams."
Olivier CROSET Group Managing Director, Dorier Group
"When immersive theatre meets a treasure hunt: a brilliant storytelling combined with an impeccable execution. Trip Trap achieved to revisit the world of land surveyors and delivered a mind-blowing result… The team knew how to listen to us during the preparation of this event in order to create an experience perfectly integrating the specificities of our profession. The event set up by Trip Trap at the Château d'Aigle for the 20th anniversary of our association was extraordinary in every way! "
Audrey Ueberschlag, IGSO
"Without me even understanding how, Trip Trap had transformed my garden into an unbelievably exuberant imaginarium. Every guest who was there that night will remember it for the rest of his life."
Nicolas Arni